New Coral Springs Location!
Bonefish Mac's is proud to announce that our brand-new Coral Springs Restaurant and Bar is now open!
The new Bonefish Mac's is located at:
6174 West Sample Road
Coral Springs, FL 33067
Call 954.752.6227 for more information.
Get DirectionsView Menu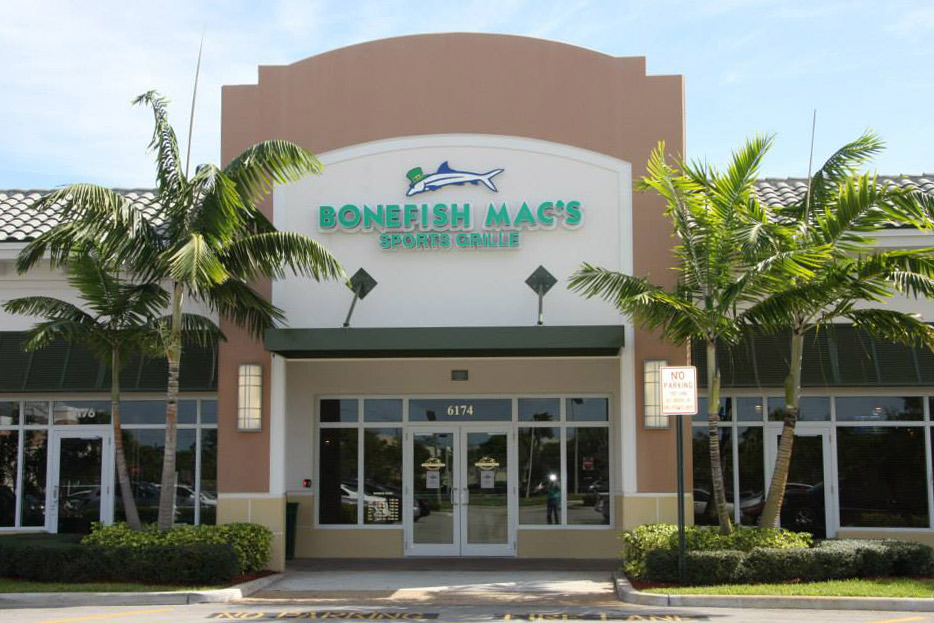 Prices, offers, and events are subject to change. In-house pricing, offers and events take precedence over website. Please call the specific location for details.